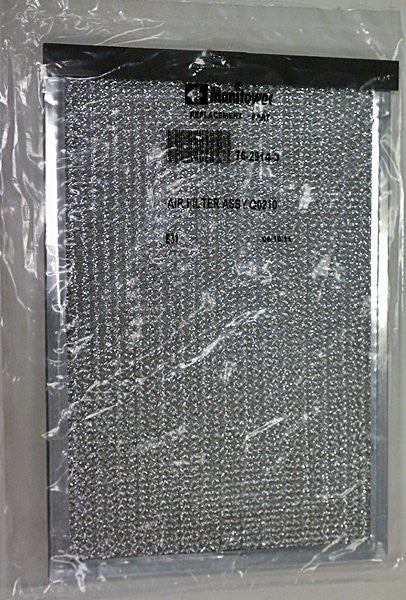 7629143 Manitowoc Air Filter
Manitowoc air filter for Q130 and Q210 series ice machines.  This is a reusable, metal mesh filter for the air condenser on Manitowoc brand under counter ice makers.
Manitowoc OEM part number: 76-2914-3 or 7629143
Will fit models:
QY0134A
QD0132A
QY0214A
QD0212A
This part serves the purpose of filtering the air before it enters the condenser on your ice machine.  Over time this mesh filter will become dirty, slowing air flow and eventually choking ice machine condenser.  Often times this will lead to the ice machine shutting down because refrigeration pressures reached too high, since not enough air flow was available to keep the air condenser cool.
It is recommended that you change the Manitowoc air filter as needed and to check and clean at least once a month.  The frequency can be far more often in your ice machine is located in a dirty environment or located next to heavy foot traffic.
7629143 Manitowoc Air Filter has a rating of 4.9 stars based on 13 reviews.