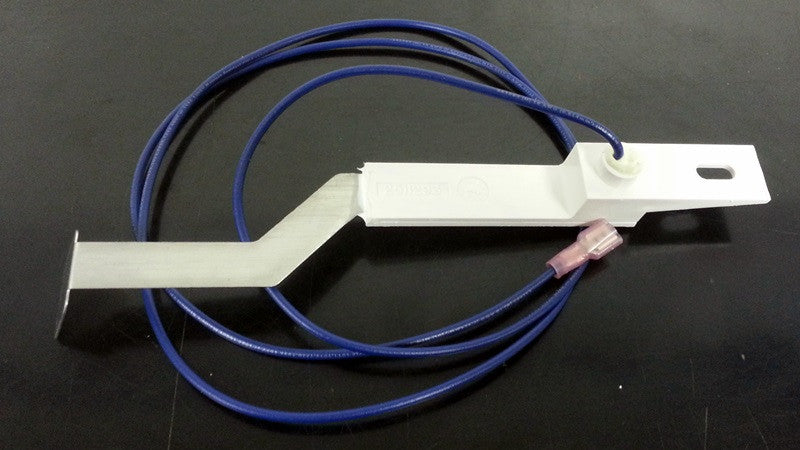 2511293 Manitowoc Water Level Probe
Water level probe for Manitowoc ice machines Q-Series and older.  This water sensor will work on both 115v and 208-230v applications.
Manitowoc Part Number: 25-1129-3 or 2511293
Also known as:
What does this ice maker part do?
The water level probe senses when the trough is full and tells the control board to shut off the water inlet valve.  If it's sensing prematurely, it's possible your existing probe may just be dirty.  Try cleaning your water level probe with a non abrasive brush to remove any scale build up, replacement may not be necessary.  Furthermore, try disconnecting the probe from the board, unplugging the ice maker, reattaching the water level probe, then giving power back to the board.  Sometimes this method will fix a control that is not sensing properly.