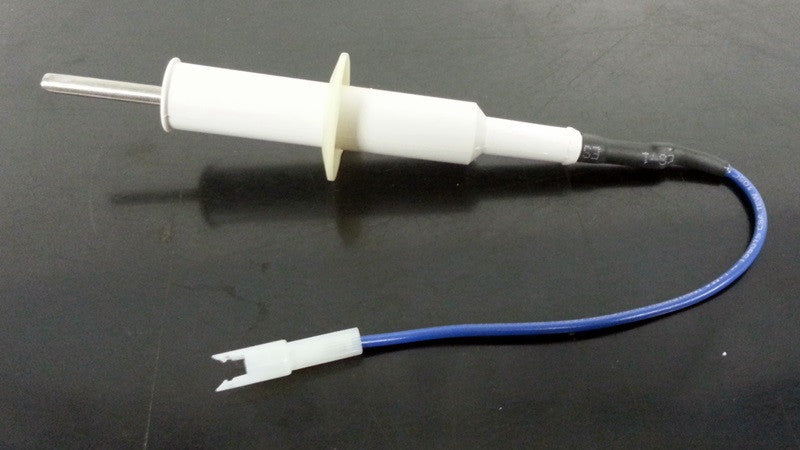 2006549 Manitowoc Water Level Probe
Water level probe for all S-Series Manitowoc Ice Machines.  This probe is good on both 115v and 208-230v Manitowoc Ice Machines.
Manitowoc Part Number 20-0654-9, 2006549
What does this ice maker part do?
The water level probe is responsible for sensing when there is water in the trough.  Sensing water levels allows the ice maker to regulate water usage, be more efficient, and increase lower cycle times.
S Series Manitowocs operate on a batch water system.  Water will be added to the trough during the freeze cycle, then once the pump starts to operate, the water level will drop.  After the water fills a second time to come in contact with the probe, the trough will not fill again during the freeze cycle.
Having problems with your ice maker shutting the water off too soon?  Try cleaning the water level probe, sometimes a good cleaning with a nonabrasive brush is all it takes to getting your ice maker back to working order.  Scale on a dirty probe will trick the control board into thinking it's full of water, when really it's not.  Without the proper amount of water, the ice maker cannot produce a batch of ice, and will likely shut the machine off on a safety limit.