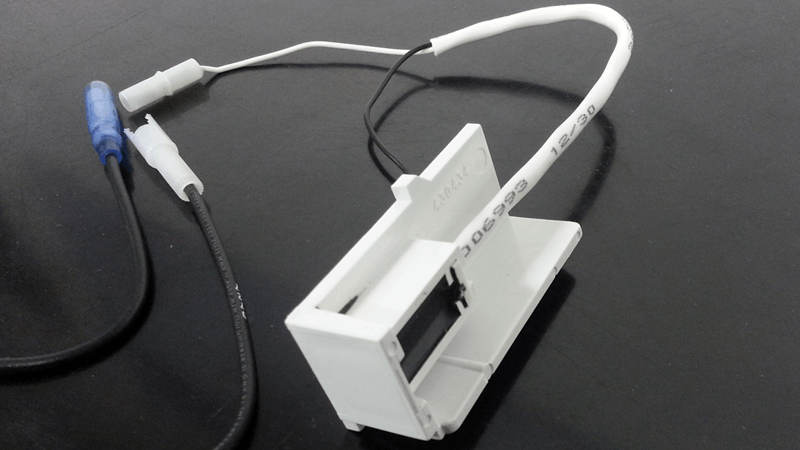 Manitowoc Bin Switch 7601613 for Q270 - Free Shipping
Manitowoc ice machine OEM part 7601613, 76-0161-3, 76-0161-9
This is a bin switch, which mounts to the bottom of the evaporator and operates as a proximity switch.  The bin switch should be in proximity to the magnet, located on the damper door that swings at the bottom of the ice machine evaporator.
What does the bin switch do?
The bin switch tells the ice machine when the storage compartment is full and tells the ice machine when to terminate the harvest cycle.  As ice falls off of the evaporator, the slab of ice will open the damper door, terminating the bin switch.  This tells the ice machine that it is done harvesting.  When the damper door closes again, it tells the ice machine control board to go back into the freeze cycle.  When the storage bin is completely full, the door is held open by the last slab of ice and will shut the machine down.
What models will bin switch part number 7601613 fit?
QY0274A
QY0275W
QD0272A
QD0273W
For questions on fitment or diagnostics, please email us at sales@icemakerpartsshop.com.