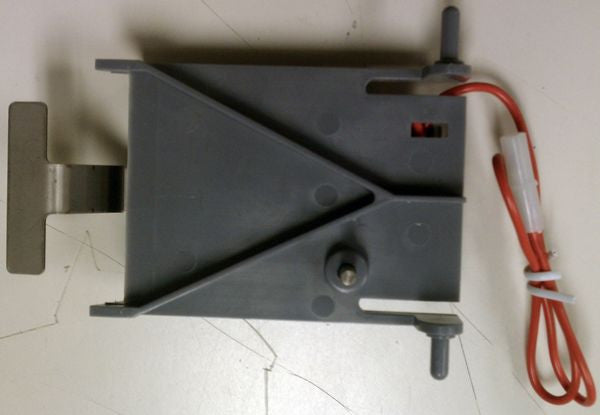 7601603 Manitowoc Ice Thickness Control
Manitowoc undercounter ice thickness control, with short lead
Manitowoc OEM Part Number: 76-0160-3, 7601603, 76-0160-9
The latest Q Series undercounter ice makers require a gray ice thickness control.  However, this is also the probe used in undercounter ice machines with white plastic.
Fits Manitowoc Model Numbers:
QD0132A
QD0133W
QD0134A
QY0135W
QD0172A
QY0174A
QR0210A
QD0212A
QD0213W
QY0214A
QY0215W
QR0270A
QD0272A
QD0273W
QY0274A
QY0275W
What does the ice thickness control do on an undercounter ice maker?
The ice thickness control is responsible for sensing when to place the ice maker in harvest mode.  After a full batch of ice forms, the bridge of the ice on the evaporator begins to thicken, eventually the water running over the evaporator will come in contact with the ice thickness probe.  Once the thickness probe senses  water contact for 6-7 continuous seconds it will initiate a harvest cycle.
If you have an ice maker stuck in a freeze cycle, it's possible that your ice thickness control has either failed or isn't adjusted properly.  More commonly the probe will initiate a harvest cycle too soon.  Scale build up on the probe can also cause a premature harvest, simply try cleaning the ice maker part before replacing.
Also known as ice probe, bridge thickness probe, harvest switch.
This ice thickness control is specifically for Manitowoc under counter ice machines, read the article here on identifying the right IT Probe for your ice machine.
7601603 Manitowoc Ice Thickness Control has a rating of 5.0 stars based on 5 reviews.