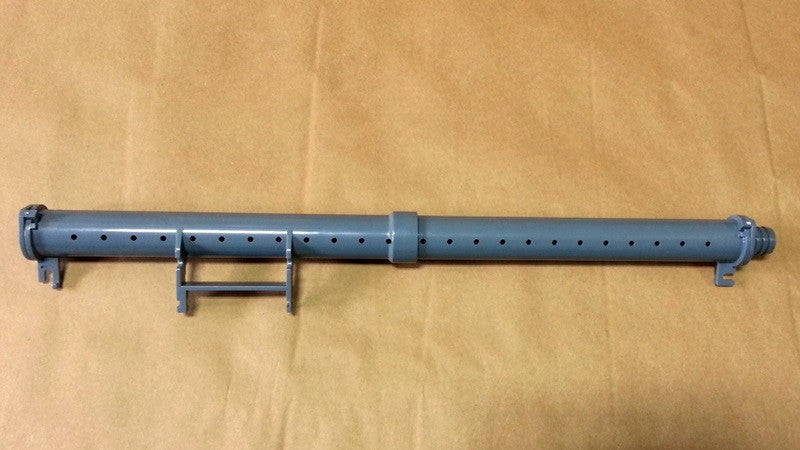 040002531 Manitowoc Distribution Tube
Manitowoc distribution tube for under counter ice machines, grey plastic.  This is brand new OEM from Manitowoc ice for Q Series ice machines.
OEM Part Number: 040002531
For use on the following Manitowoc ice machine model numbers:
QD0172A
QY0174A
QD0212A
QD0213W
QY0214A
QY0215W
QD0272A
QD0273W
QY0274A
QY0275W
The color of the plastic may be different than what is in your ice machine, however this does not affect fitment.  This OEM part is guaranteed to fit the ice machine model numbers listed above.
What does this ice machine part do?
The distribution tube mounts to the top of the evaporator.  It has plastic molding that allows the ice thickness control to be mounted.  One end of the tube connects to vinyl tubing, that receives water from the water pump.  The water is then distributed evenly across all the open holes along the length of the tube.  This allows an even flow of water over the evaporator.
Why replace the distribution tube?
Plastic can become brittle after many years of use, if it's broken, it must be replaced.  In addition, it can become clogged with scale to the point that it cannot be properly cleaned.  If it becomes too dirty, water can not flow evenly out of the tube, replacement is necessary.
040002531 Manitowoc Distribution Tube has a rating of 3.0 stars based on 2 reviews.