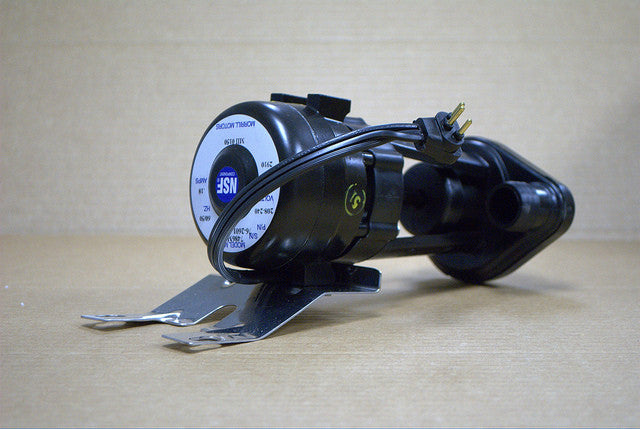 7626013 Manitowoc 208-230v Water Pump
208v – 230v Water Pump for Manitowoc ice machines, will fit most Q Series ice makers and older.  Manitowoc part number 76-2601-3 or 7626013.
Popular models this water pump will fit:
Q Series Manitowocs 600 lb Production Machines and Larger
B Series Manitowoc Cubers 600 lb and larger.
J Series manitowoc Ice Makers 600 lb and larger.
Manitowoc water pump is also known as a sump  pump or trough pump.
This part will mount inside the ice machine and function by pumping the water from the trough up through a tube and over the evaporator.