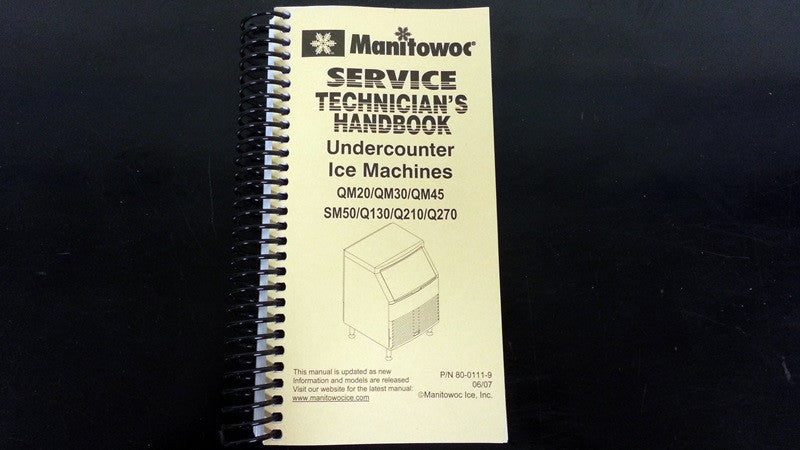 Manitowoc Undercounter Service Technician Handbook
This service tech handbook covers Manitowoc under counter ice makers.  Includes wiring diagrams, refrigeration pressure charts, diagnostic help, and sequence of events.
A service technician handbook is considered a required tool, for any ice machine repair tech.  This handbook contains specific information directly from Manitowoc to assist with any undercounter ice machine repair.
The following air and water cooled ice machines are covered in this book:
QM20A, QM30A, QM45A, SM50A, QR0130A, QDA0132A, QR0131W, QD0133W, QY0134A, QY0135W, QR0210A, QR0211W, QD0212A, QD0213W, QY0214A, QY0215W, QR0270A, QR0271W, QD0272A, QD0273W, QY0274A, QY0275W