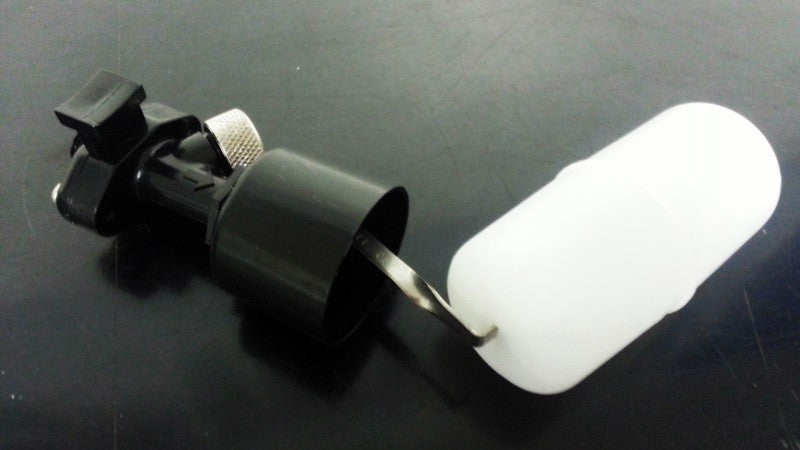 8369049 Manitowoc Float Valve
Manitowoc float valve for  ice machines.  This float valve will fit most B-Series, E-Series, J-Series ice machines up to 600 lb production.  In addition, this will fit most Q-Series Manitowoc Under Counter ice machines.
Depending on application, the float valve may have to be adjusted after installation for proper use.
Manitowoc float valve part number: 83-6904-9 or 8369049
What does this ice maker part do?
The float valve regulates the level of water inside the ice makers water trough.  As water comes into the trough, the water level raises the float, shutting off the water.  Manitwooc used float valves on older ice makers and on smaller under counter machines, newer models use a water inlet valve.

The float valve part includes the shut off valve, compression fitting, splash shield, cap and filter screen, and float.  Please note that the float valve will NOT ship with the mounting bracket.
Tips Before Replacing
Often times, if water is not entering through the inlet valve, it's because there is debris stuck in the filter screen.  It is recommended you unscrew the filter screen and clean out any junk that may come through your water line.  This is easy preventable maintenance that can save you the cost of replacing a float valve on your Manitowoc ice machine.
Also, if your ice machine has a water filter installed, make sure it has not been clogged.  Check water flow to the ice machine inlet and verify you have water pressure.
8369049 Manitowoc Float Valve has a rating of 5.0 stars based on 17 reviews.