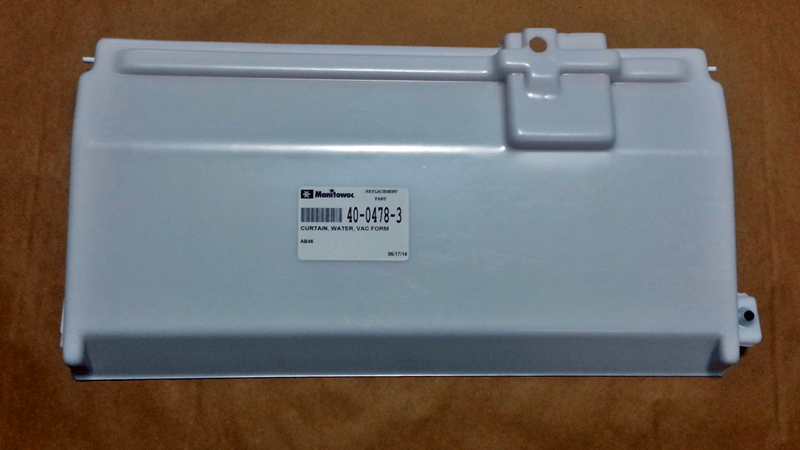 4004783 Manitowoc Water Curtain
Manitowoc OEM part number 4004783 or 40-0478-3 is for a white plastic water curtain.  This curtain comes with the hinge pins, and magnet, already assembled to the curtain.
Fits Manitowoc Model Numbers:
BY0254A
BY0255W
BD0252A
BD0253W
BY0204A
BY0205W
BD0202A
BD0203W
JY0204A
JY0205W
JD0202A
JD0203W
JY0254A
JY0255W
JD0252A
JD0253W
QY0204A
QY0205W
QD0202A
QD0203W
QY0284A
QY0285W
QD0282A
QD0283W
The water curtain must be in place for the ice machine to make ice.  The magnet, located in the bottom right hand corner of the water curtain, must be in place and mounted to the machine for the bin switch to activate.  If the water curtain is removed the ice machine will not make ice.
Typical reasons for replacement include cracked plastic, broken pins, or missing magnet.
4004783 Manitowoc Water Curtain has a rating of 5.0 stars based on 2 reviews.