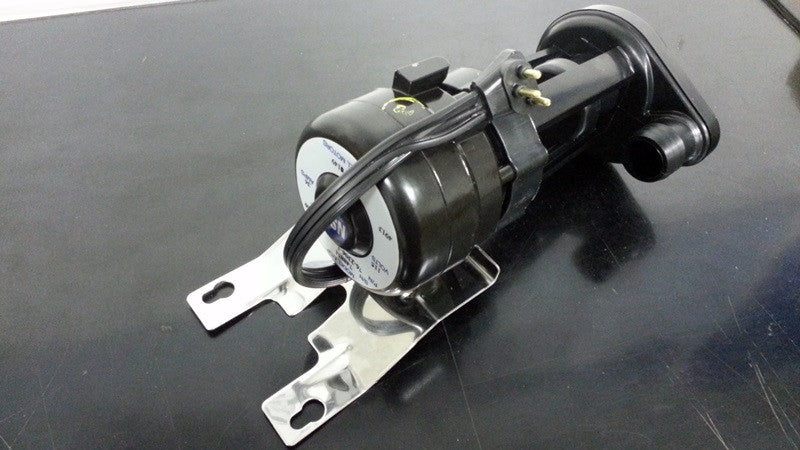 7623063 Manitowoc Water Pump 115v
Manitowoc water pump, 115v 50/60 hz .36 Amps, OEM by Morrill Motors, will fit most Q Series ice makers and older.  Manitowoc part number 76-2306-3 or 7623063.
Popular models this water pump will fit:
Q280-Q450
J-Series 115v Makers
B-Series 115v Makers
This 115v water pump is designed to carry water from the trough of the ice machine to the distributor tube, pushing water over the evaporator to freeze into cubes.
Common Manitowoc water pump failures include getting hot, not turning, or making noise as a sign of eminent failure.
Before Replacing A Manitowoc Water Pump
Check to ensure you do not have blockage in the vinyl tubing that runs from the water pump, to the distribution tube.  Any debris or scale build up can stop water flow and hinder the delivery of water.  A blockage can also burn up even a new water pump, if it's unable to circulate water over the evaporator.
Next, inspect the base of the pump.  It should be clear of scale(a  white powdery substance), along with the vent at the bottom.  The vent or grill can be removed, cleaned, and reinstalled.  If the grill has been blocked by something in the water trough, this can make the Manitowoc water pump look faulty.
If you have any questions about replacing a Manitowoc ice machine part, please send us an email at sales@icemakerpartsshop.com.
7623063 Manitowoc Water Pump 115v has a rating of 5.0 stars based on 7 reviews.