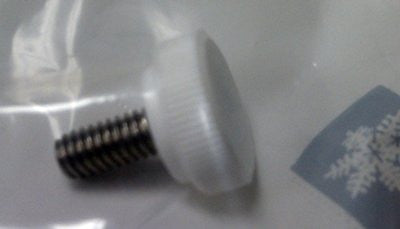 5000013 Manitowoc Thumb Screw
Manitowoc thumbscrew, OEM part number 50-0001-3 or 5000013.
This thumbscrew is used to mount the distribution tube to the top of the evaporator molding.  It is recommended to always replace these, if your unit has nylon screws instead.  These screws are sold as a package of 1 ea.
The thumbscrew can be seen in the parts breakdown below, identified by part number 14.
5000013 Manitowoc Thumb Screw has a rating of 5.0 stars based on 1 reviews.