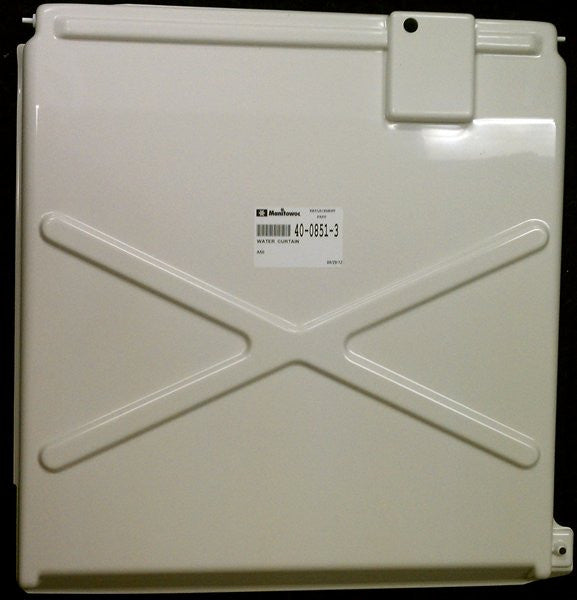 4008513 Manitowoc Water Curtain
Manitowoc part, 40-0851-3 ( 4008513) water curtain.  This is am OEM part, designed to fit Manitowoc ice machines.  Please confirm fitment before ordering, as most ice machines use different water shields or water curtains.
Manitowoc Water Curtain Part 4008513 will work on the following model machines:
BY0804A
BD0802A
BY0805W
BD0803W
BY0894N
BD0892N
BY1304A
BD1302A
BY1305W
BD1303W
BY1394N
BD1392N
JY0804A
JD0802A
JY0805W
JD0803W
JY0894N
JD0892N
QD0852A
QD0853W
QD0892N
QY0854A
QY0855W
QY0894N
If you have any questions about what water curtain or water shield fits your model ice machine, please feel free to contact us.
Why you should replace your Manitowoc water curtain.
Most commonly the pins on the top right or left corner of the plastic are cracked or broken.  This will not allow the curtain to set properly in it's mounts and not allow the magnet to make good contact with the bin switch in the bottom right hand corner.  In addition, if you have a magnet that is cracked or missing, water curtain replacement is recommended.
4008513 Manitowoc Water Curtain has a rating of 5.0 stars based on 2 reviews.