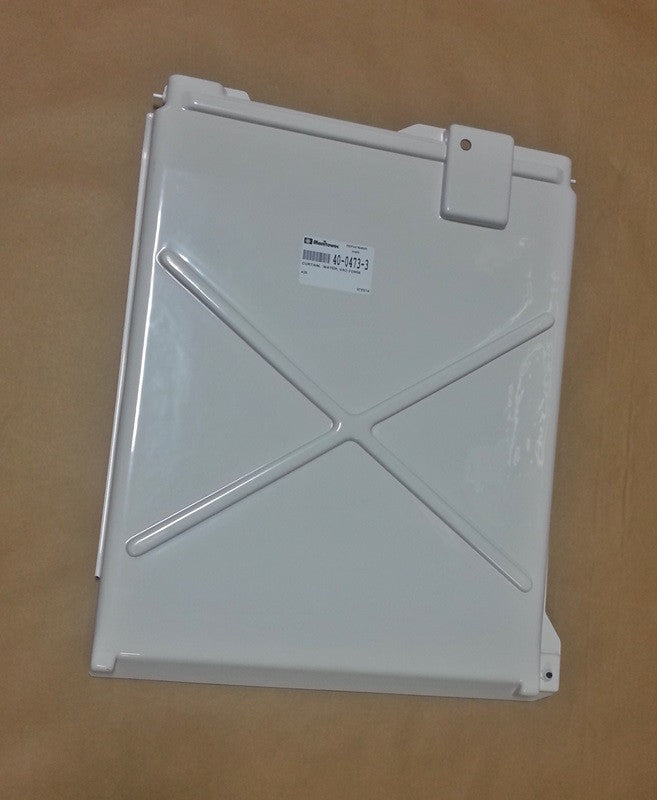 4004733 - Manitowoc Water Curtain - Free Shipping
Manitowoc ice machine part number: 4004733, 40-0473-3
This is an OEM white plastic water curtain, complete with hangers and magnet.  This part swings freely on the front of the evaporator to indicate when the bin is full or empty and to terminate the harvest cycle.
Manitowoc Water Curtain 4004733 for use on the following model numbers:
BD1002A
BD1003W
BD1092N
BY1004A
BY1005W
BY1094N
BD1802A
BD1803W
BD1892N
BY1804A
BY1805W
BY1894N
JD1002A
JD1003W
JD1092N
JY1004A
JY1005W
JY1094N
QD1002A
QD1003W
QD1092N
QY1004A
QY1005W
QY1094N
This water curtain will only work on the previous model numbers. For fitment questions and parts research assistance, please feel free to email us at sales@icemakerpartsshop.com to confirm fitment.
4004733 - Manitowoc Water Curtain - Free Shipping has a rating of 5.0 stars based on 3 reviews.