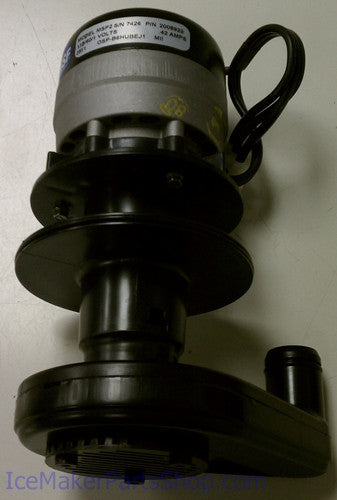 2008929 Manitowoc 115v Water Pump
115v water pump for Manitowoc ice makers.  Please verify fitment with manufacturer before ordering, this pump is an OEM part designed to fit some Manitowoc S-Series ice machines.
Part Number: 2008929 or 20-0892-9
Manitowoc OEM Water Pump, for S Series, Indigo, and Koolaire ice machines Part Number 2008929 Will Fit Ice Maker Models:
ID0322A
ID0323W
IY0324A
IY0325W
ID0452A
ID0453W
IY0454A
IY0455W
KD0250A
KY0250A
KD0420A
KD0420W
KY0420A
KY0420W
KD0350A
KD0350W
KY0350A
KY0350W
SY0324A
SY0325W
SD0322A
SD0323W
SY0424A
SY0425W
SD0422A
SD0423W
SY0454A
SY0455w
SD0452A
SD0453W
This water pump is the same as an Indigo water pump and Koolaire water pump used on select models listed above.
2008929 Manitowoc 115v Water Pump has a rating of 5.0 stars based on 4 reviews.