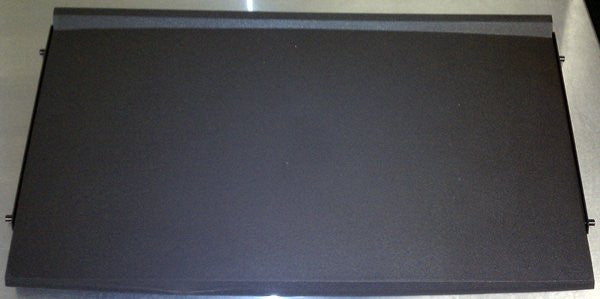 040001716 Manitowoc Bin Door Assembly
Complete assembly to replace the bin door, frame, rails, and screws on a Manitowoc ice maker.  Fits all Q130, Q170, and Q210 series Manitowoc ice makers and includes all components required to replace the bin door or frame.
Individual components like the frame and sliders are not sold separately, this kit will include all parts necessary for a proper bin door change out.
Manitowoc OEM Part Number: 040001716
Fits Models:
QY0214A
QY0215W
QD0212A
QD0213W
QY0134A
QY0135W
QD0132A
QD0133W
QD0172A
QY0174A
This Manitowoc ice maker part is replaced usually because the door pins break or become warped.  This assembly will fix an ice maker with a stuck or cracked door.
The assembly is listed as part # 1 on the under counter parts breakdown below.
Don't forget to replace the air filter on your under counter ice machine.  The same air filter is used on all under counters that use this bin door.  The OEM part number for the replacement air filter is 7629143 and can be added to your cart from the link below.
040001716 Manitowoc Bin Door Assembly has a rating of 5.0 stars based on 27 reviews.